FosterCat Alumni
We're so happy to see them go to a forever home!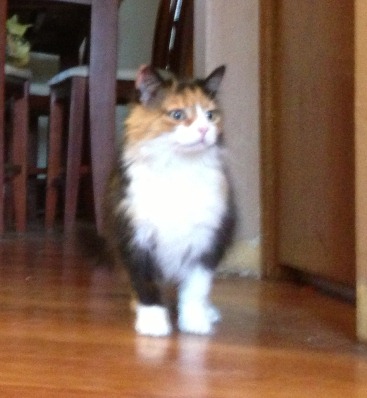 Bella was adopted in April 2013. From her new home... Bella, or Pistachio Bella Rosa, or Tash or Bella for short... is doing very well. She is an awesome cat that loves to be petted and loves attention.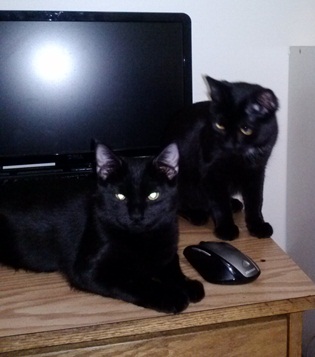 Holly and Cupid were both adopted in April 2013. From their new home... The kittens are doing very well! They have explored the whole first floor of our house and have met the dog without too much stress! Now the dog and the cats are getting along well..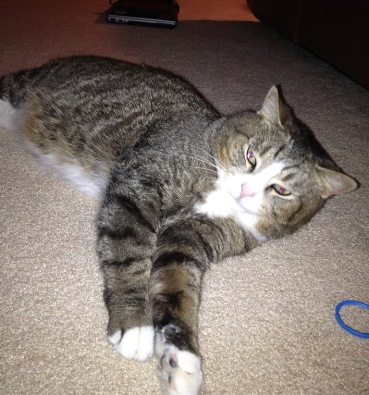 Ben was adopted in March 2013. From Ben's new forever home... Ben is doing great! He made himself immediately at home, is eating well and using the litter box with no issues. He doesn't scratch anything. He is very good with the kids, sleeps with them every night, and loves to be where they are.
Here are a few more we'd like to share with you.
We would like to thank all of the adoptive parents who have taken the time to send photos and updates on their new feline family members.
---
And here's everyone who's graduated since 2000!
Class of 2013
---
Class of 2012
---
Class of 2011
---
Class of 2010
---
Class of 2009
---
Class of 2008
| | | | |
| --- | --- | --- | --- |
| Gracie | Serena | Dexter | Norman |
| Marley | Tabby | Maia | Layla |
| Charlie Oliver | Junior | Pete | Bling & Angel |
| Olive | | Gus | |
| Bailey | Marcus & Magnum | Blossom & Louie | GiGi & Gus |
| Miss Deb | Will | | |
---
Class of 2007
---
Class of 2006
---
Class of 2005
---
Class of 2004
---
Class of 2003
---
Class of 2002

Amos (Ricky)

Katie

Alex

Courtney (Cordy)

Sidney

Buddy

Scruffy

Gracie, Little Bear & Luna

(Pixie, Little Bear & Ruby)


Angel & Frosty

Petey

Norkie

Apu

May

Sara Lee

Stars & Stripes

Phoenix

Maddie
(Kitten #2)

Hercules

Moe

Flop
(Bullseye)

Milky

Oreo (Split)
---
Class of 2001
---
Class of 2000