Bingo Fundraiser Event September 23rd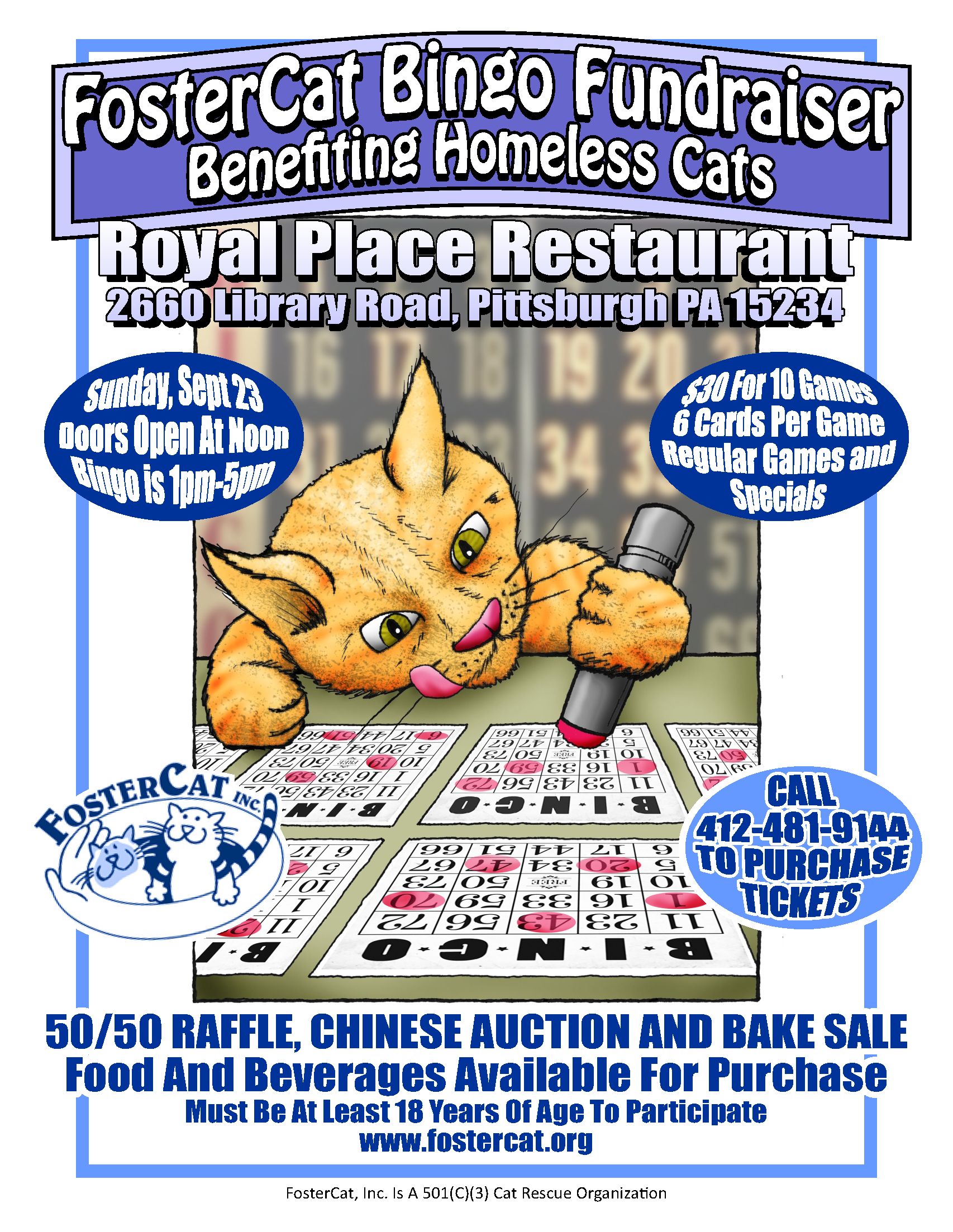 Mark your calendar for FosterCat, Inc.'s upcoming Bingo fundraiser event! The event is being held at the Royal Place Restaurant, 2660 Library Road, Pittsburgh on Sunday, September 23, 2018. Doors open at 12:00PM.
Royal Place is on Route 88 near where it meets Route 51 in Castle Shannon in the South Hills.
In addition to the bingo game cash prizes, you'll be able to enter in our 50/50 Raffle and Chinese Auction for some really cat-tastic prizes!
Did we mention door prizes? Of course there will be door prizes. Your ticket enters you into the door prize drawings. So many ways to win!
Tickets are $30 each for 10 bingo games (6 cards to a game). Tickets may be purchased in advance, or at the door. Advance tickets can be purchased with Paypal. Or call 412-481-9144 for advance ticket purchases. You can also send an email to us, at info@fostercat.org to request tickets. Please provide your name, address, phone number and number of tickets. Stay tuned for upcoming announcements here, on our Facebook page, and in our newsletter.